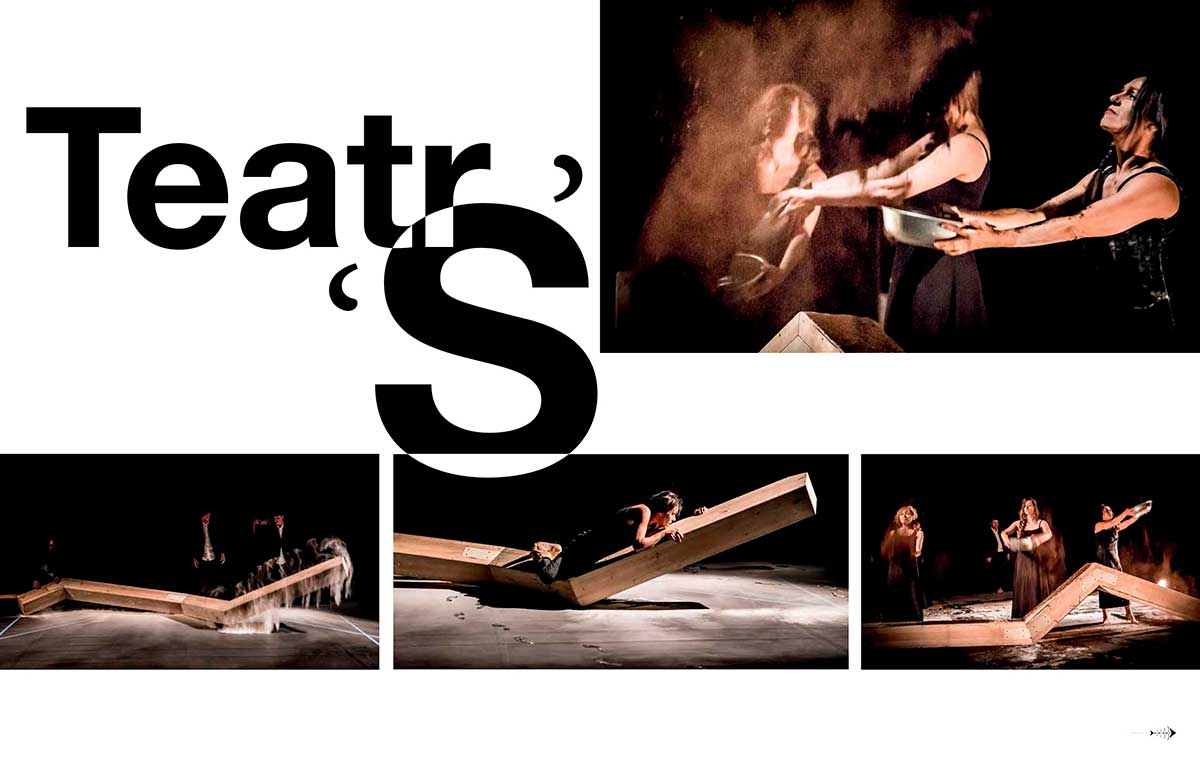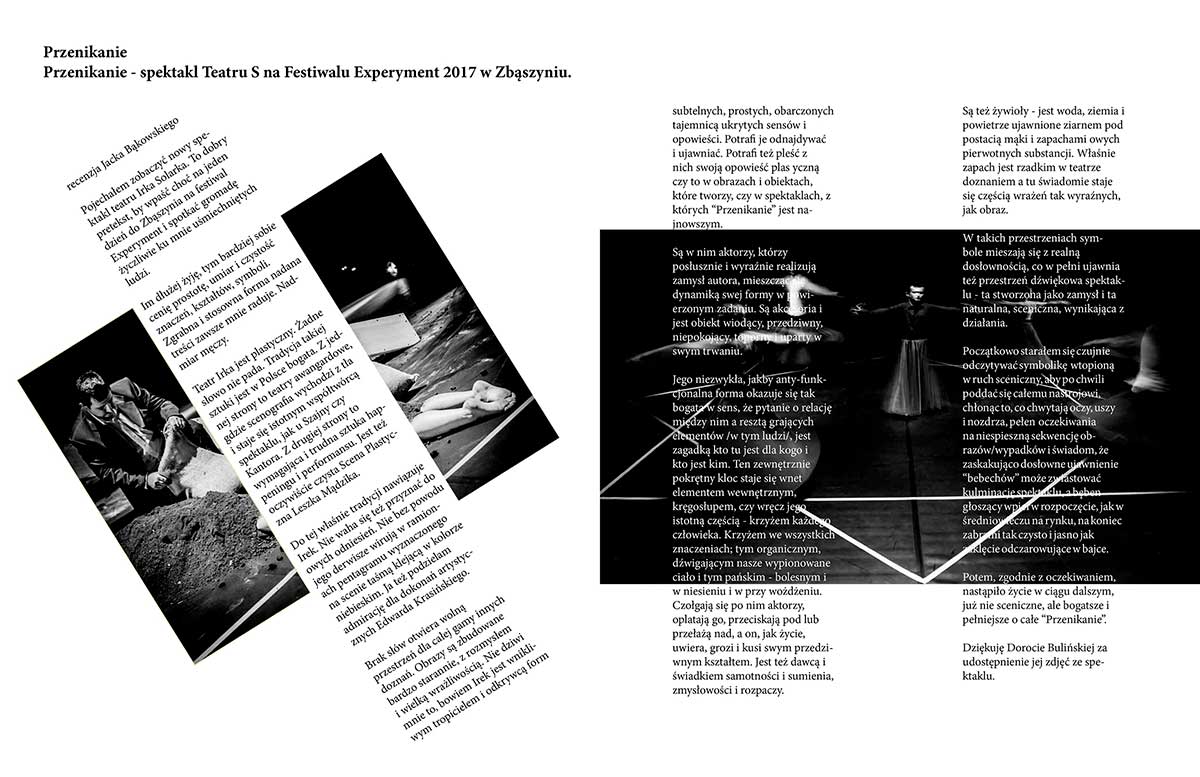 "Permeation" – Theatre S  Poland 
Author , Director and Choreographer : Ireneusz Solarek
Music: Marian Ziom Ziomkowski
With: Ola Zalejko, Monika Woźna, Kasia Kutzmann Solarek, Magda Herbeć Miś, Ania Sławna, Przemo Sommer, Patryk Misiewicz, Piotr Rytczak, Karol Straburzyński, Adam Falkowski. 
Theatre S is a sensual theatre that operates with pictures not words.The lack of words opens the space for a vast variety of other senses.
Each picture is built carefully with great thought and sensibility.
The spectacle "Permeation" is about the coexistence of life and death, where the most important landmarks of human condition: the birth and the dying are present side,
wandering, dancing and sometimes stumbling together.