PRESS RELEASE
Taste of the Arts BERLIN SOUP
International HAPPENING
at WESTGERMANY
April 9 / 12 / 2015
Curated by
Lennox Raphael & Jesper Dalmose
In cooperation with
Marie Dahl
CLICK HERE FOR GERMAN VERSION
A FESTIVAL OF THE ARTS RETURNS TO THE CITY OF IT'S BIRTH
PERFORMANCES / MUSIC / EXHIBITIONS / VIDEO INSTALLATIONS / NEW SOUND POETRY / ARTIST TALKS WORKSHOPS / VISUAL ART / FILM SCREENING / MUSIC
The international contemporary arts & performance festival Berlin Soup is an art happening and a social-artistic experiment that takes place in different countries each year.
Berlin Soup @ WestGermany is an inspiring, aware, fun, creative and loving feast of art.
Bringing together around 50 international artists and performers and a wide span of genres, the goal of Berlin Soup is to share art, make art and to push the borders of what art is and can do on a formal, creative, cultural and social level. This happens over four days, during which each day zooms in on video & poetry, performance art, music or artist talk & film screening.
For this purpose, Berlin Soup takes place in and is curated in corporation with one of Berlin's most popular, cutting edge and socially aware art spaces WestGermany, located directly on Kreuzbergs's most hectic, dynamic and challenged places, Kottbussertor.
Using both the indoor space of WestGermany as well as its outdoor surroundings, events like a large performance in corporation with 10 vendors of the homeless magazine Strassenfeger under the high
line, concerts, dance pieces and a comprehensive exhibition of visual arts actuate the interaction between art and world, artist and audience.
With people as artistically and internationally diverse as film director Lars Movin (dk), sound artist Martin Lau (de), performer and musician Lazara Rosell (cu/be), dancer and performer Oren Lazowski (il), visual artist Allan Bestle (dk), composer, musician and sound artist Adachi Tomomi (jp) and aerobatic performance artist Michiel Tange van Leeuwen (nl), Berlin Soup @ WestGermany draws a topography of contemporary international art that must be experienced
Peace & Love
BERLIN SOUP
Take a walk on the stairways of challenges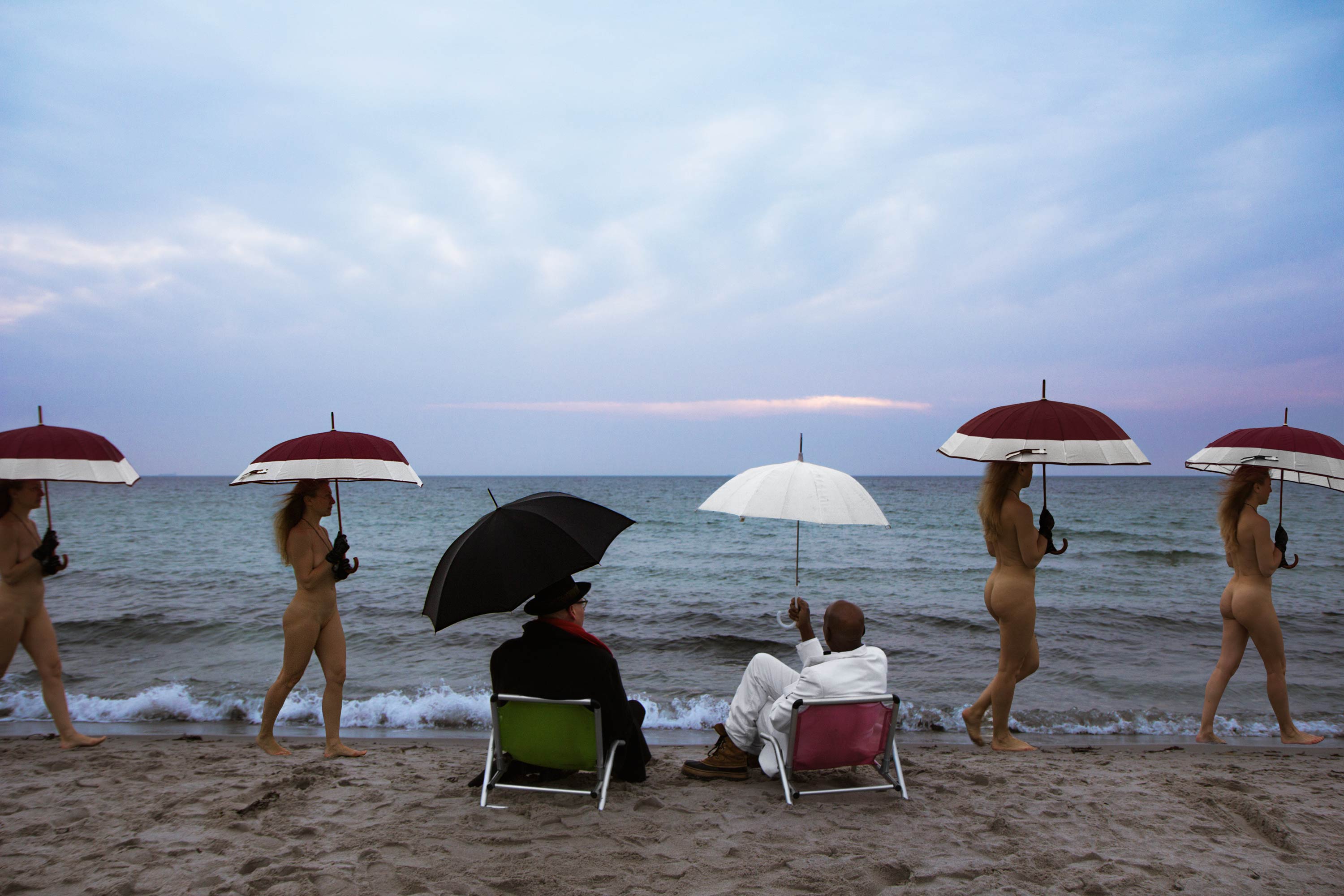 Photo: Chris Calmer